Hi Everyone!
DKNY have a new fragance out called Golden Delicious, and it smells really good!
Here's what Sephora says about it:
"DKNY Golden Delicious glistens with a glamorous burst of succulent orange flower water. The heart beats deeper with floral touches of white rose and muguet flower. In the base, musk, sandalwood, and teakwood blend together, lending a warm, lasting touch of sensuality. And, of course, the scent of Golden Delicious apple provides an elegant and memorable character that shines throughout the life of the scent.
Notes:
Orange Flower Water, Mirabelle, Golden Delicious Apple, White Rose, Casablanca Lily, Vanilla Orchid, Muguet, Musk, Sandalwood, and Teakwood.
Style:
Sophisticated. Glamorous. Radiant."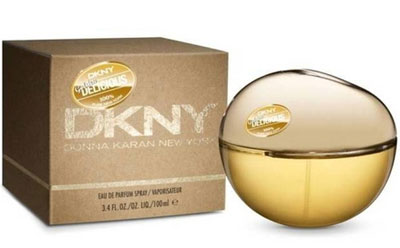 I already have the "Be Delicious Red Apple Limited Edition Bottle", and a lot of peple compliment me for the scent :D Unfortunately it isn't sold anymore :/
Oh btw, I also really like "Flora" by Gucci, I got a sample, and I really consider buying it :D
Have a great day! :D
HUGS! Heidi